Dreaming of the holiday villa vacation you had to cancel this year? Maybe you booked a private home in the Tuscany, with views of the lush countryside and a large pool for your kids to play in. Or you planned a getaway with your friends in France: you rented an all-inclusive villa, with Mediterranean vistas and all the amenities you could need in one place. And then… you had to cancel.
But don't worry! You can book your own luxury villa holiday right here in the US. To give you some inspiration, here are some of our favorite properties in our portfolio. They all feature everything you need for the perfect vacation.
1. Pine – Aspen, CO
This 8,321 sq/ft property is an ode to opulence. Nestled in Hunter Creek hillside, it's the perfect setting for an unforgettable staycation. The cutting edge design contrasts the majestic mountain surroundings. However, although it's immersed in nature, Pine is located only one mile away from Aspen Core! You'll love the hot tub – perfect for those relaxing après-ski evenings. Plus, its seven – yeah, 7! – patios and outdoor fire pit make for the luxury villa holiday of your dreams.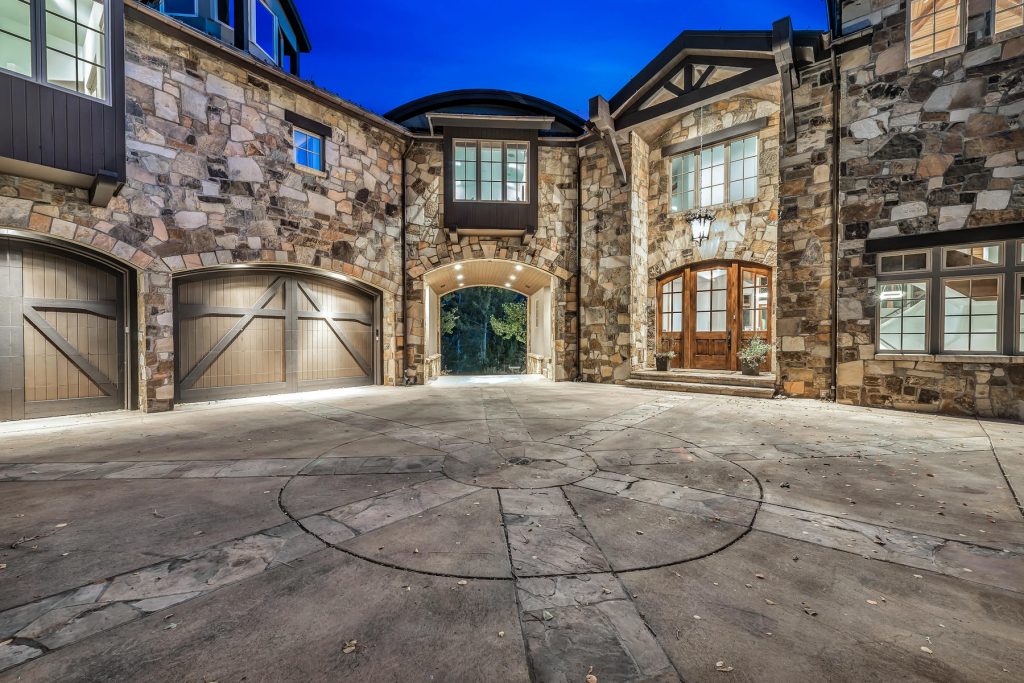 2. Indigo – Boulder, CO
The owners of this home were inspired by Northern England's dry-stack building technique. They designed the home they envisioned and made it happen. The result? A sleek 6,300 sq.ft. estate where the old meets the new. Stones in different shades coexist with sleek, clean lines. Inside, you'll fall in love with the striking artwork and the unique design pieces. This private villa is a true masterpiece with lake views and strategically located in Boulder's idyllic countryside, where you can rest assured nobody's going to bother you.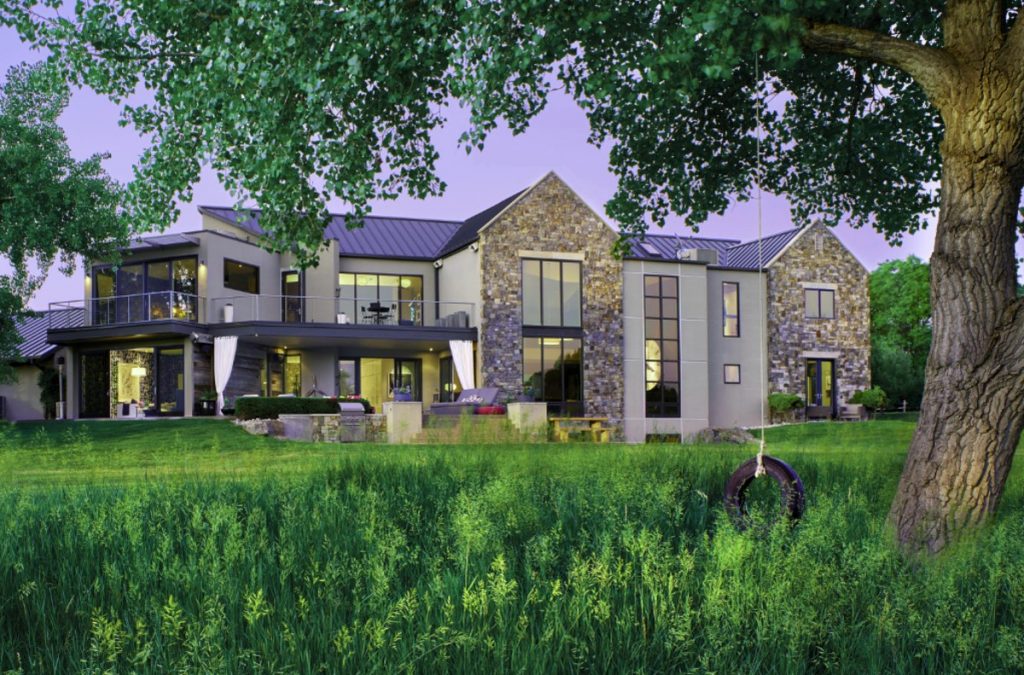 3. Clover – Austin, TX
This holiday villa is perfect for family reunions or large groups. It can host up to 20 guests! The interior has that distinct hip Austin vibe that suggests it's all about having fun. Nestled between Lake Travis and Lake Austin, Clover boasts a lovely outdoor area. A pool, plenty of seating space, and fun games create the perfect setting for an unforgettable getaway.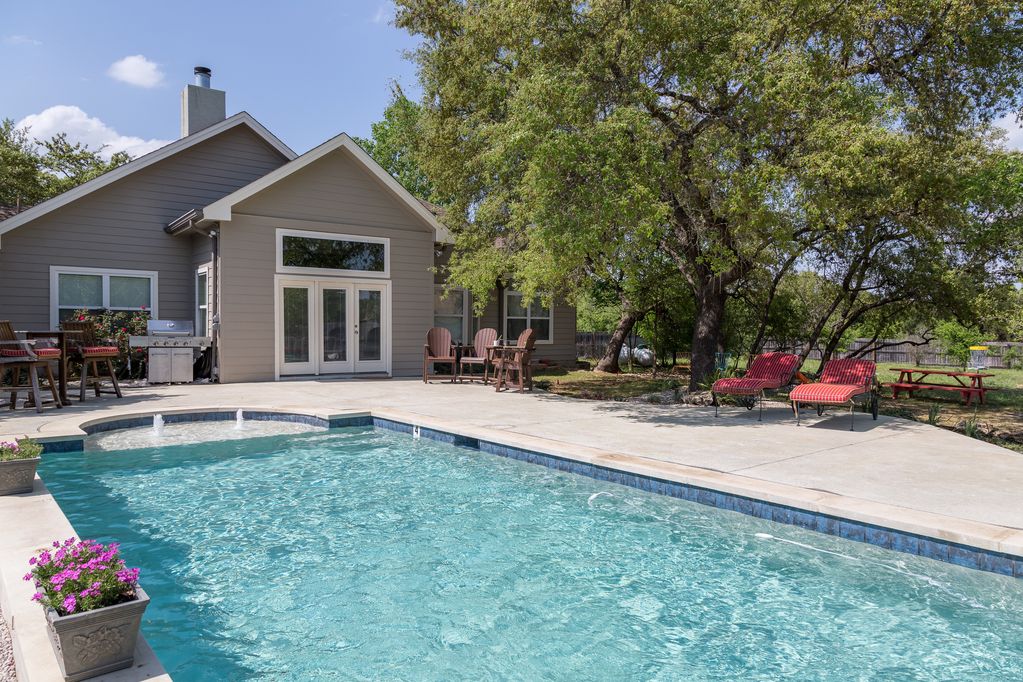 4. Arctic – Miami, FL
Miami holiday villas are on a league of their own. Arctic, for example, is a sleek, ultra-modern tri-level waterfront masterpiece. The property sits on the tip of Hibiscus Island, so you can enjoy breathtaking views of the Miami skyline and bay. Some of the fun amenities include the custom bar, movie theater with leather recliners, gym, and outdoor kitchen. However, this house is all about what happens outside. The patio includes a heated infinity-edge lap pool, a jacuzzi with a fire pit feature, and a deck to just sunbathe and relax. In the evening, the expansive rooftop lounge is the place to be as it offers 360 stunning sunset views. Plus, there is also a dock and boat lift. What more can you ask?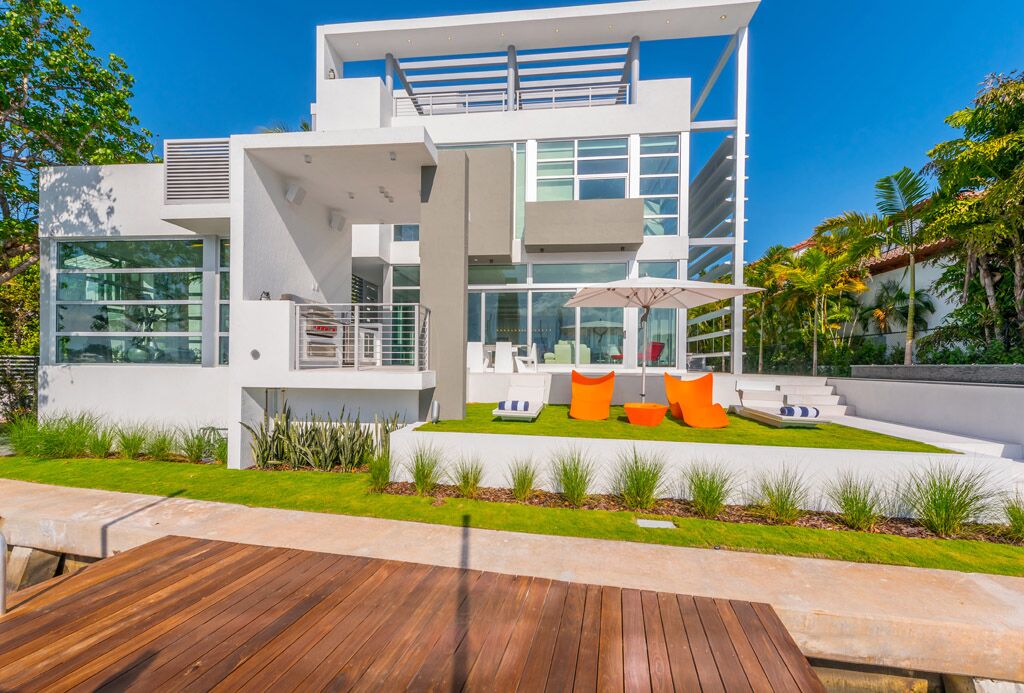 5. Pearl – Los Angeles, CA
This gorgeous Beverly Hills villa features a patio with pool and garden views, an outdoor pool, a spa center, and a hot tub. It's the perfect accommodation for a quintessential Los Angeles stay. If you enjoy the outdoors, you'll fall in love with this property: numerous hiking trails are in proximity to the house. Plus, it's only 7 minutes away from the Sunset Strip. Location, location, location indeed!